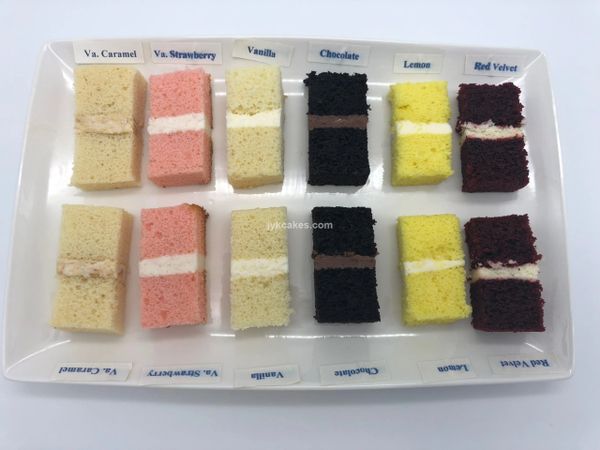 Cake Tasters In Store
The perfect option when you want to taste our cakes before booking your Wedding Cake with us.
Contains at least 6 different cake flavors, all of our standard buttercreams, and several filling options.
Mix and match and find your favourite flavor options.
No refund will be offered for orders placed within 48 hours or less. Please understand this prior to placing your order.
Please read Terms & Conditions
ALL orders are "In Store Sit Down ONLY".
Prices subject to change.