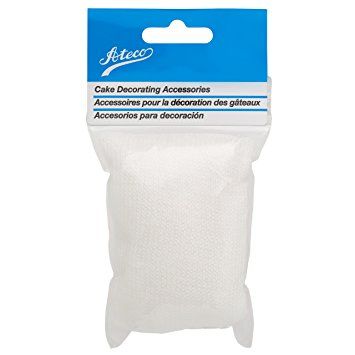 Ateco Rolling Pin Cover
Designed to stretch and slip over most rolling pins, this cover reduces the chances of warping by minimizing the amount of times your wooden rolling pin needs to be washed. It also creates a convenient barrier and prevents damage while your rolling pins are being stored. When in use, 
this cover creates a non-stick surface for easy rolling and even allows for less flour use since flour adheres to the cover fibers.
Overall Dimensions:
Length: 19" 
Width: 2 1/2"

By Ateco.