Holland Tulip Cutter & Veiner Set (N.Y. CAKE.)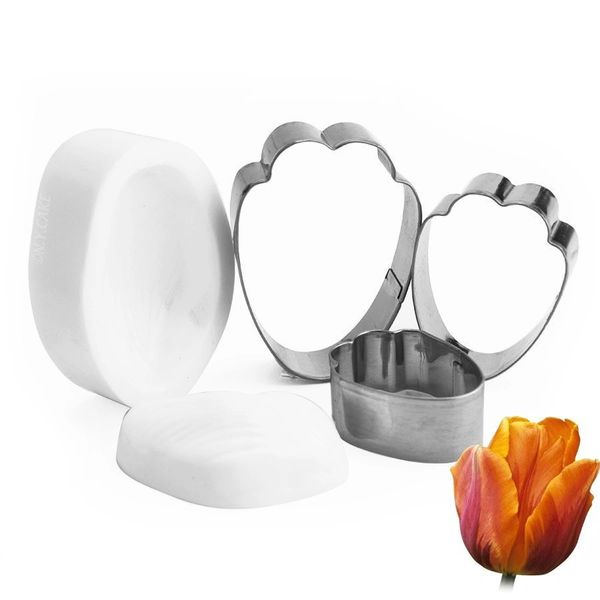 Holland Tulip Cutter & Veiner Set (N.Y. CAKE.)
Holland Tulip Veiner and Cutter Set.
Our cutters are made of stainless steel so they never rust! Veiners are made of FDA approved silicone to give life like detail to your flowers and leaves. Perfect for making quick flowers. Cut out your fondant, press into the veiner and decorate your cakes, cupcakes & more! Use for:fondant,marzipan,gum paste, chocolate modeling paste & more!
Freezer safe, dishwasher safe and temperature safe up to 440 degrees Fahrenheit.
Silicone Veiner Size: 2 1/4 " x 1 1/2". Approximately 1" deep. FDA Approved Silicone.
Set of Three Cutters: Made of Stainless Steel
2 1/2" x 2".
2" x 1 1/2".
1 1/4" x 1".

By N.Y. CAKE.